5 x White Empty Plastic Wool Cones knitting / Christmas craft Please read carefully
---
5 x White Empty Plastic Wool Cones knitting / Christmas craft Please read carefully
£5.00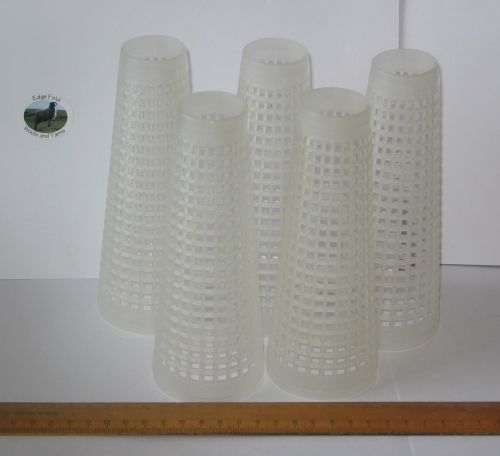 5 x Empty Plastic Cones from the centre of cones of knitting wool/yarn.
In used condition with dirty marks, scuffs, scratches etc.

May be slightly mis-shapen at the top or base but nothing too bad.

Off-White plastic with square holes in the mid-section as shown in the photos.
(Measurements may vary slightly between cones).
Height: approximately 170mm
Diameter of Base: approximately 63mm
Diameter of Top: approximately 34mm

Great for winding wool onto before machine knitting
or for winding hanks or skeins of wool onto before hand knitting.
These are also great for model making and look fantastic transformed into Christmas decorations.
So far, I've had customers who have made them into
Volcanoes, Penguins, Mice, Christmas Trees, Angels, Santas, Clocks etc etc etc!!

May be a little fluffy when they arrive and they could do with a wipe before use.

Lots more listed in the 'Empty Cones' section of the shop