500 x Mini Grip Seal Resealable Plastic Bags Clear Plain 1.5" x 2.5" 38mm x 63mm
---
500 x Mini Grip Seal Resealable Plastic Bags Clear Plain 1.5" x 2.5" 38mm x 63mm
£4.85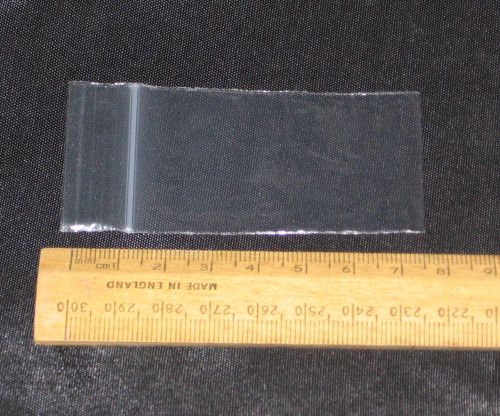 Pack of 500 Small Grip Seal Reusable Clear Plastic Bags
Approximately 1.5" wide x 2.5" tall (38mm wide x 63mm tall).
Ideal for storing small coins, jewellery, screws, nails, beads, buttons, card making accessories, craft items, very small household bits and bobs.
Wherever possible, all my items will be posted within 24 hours of me receiving payment (or of cheque clearing if you pay by cheque).