Samples of Wool and Yarn Short Lengths to see colour thickness softness Swatches
---
Samples of Wool and Yarn Short Lengths to see colour thickness softness Swatches
£2.50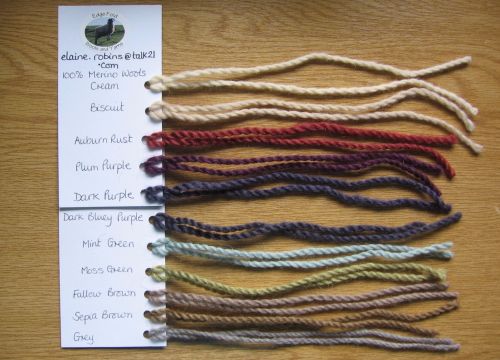 Samples
Sometimes it is very difficult to choose the right yarn for a project without seeing and feeling it.
This listing is for Short lengths of ANY of the wools or yarns listed in the shop.
You may request short length Samples of up to 12 yarns.
These samples are so that you can see the colour, texture and thickness before you decide which yarn to buy.
Please email me the list of the wools and yarns you would like samples of.

Apologies but it is not possible to send samples of the Yarn Variety Packs.
(N.B. The samples are free, the charge is to cover large letter postage, packaging and fees).